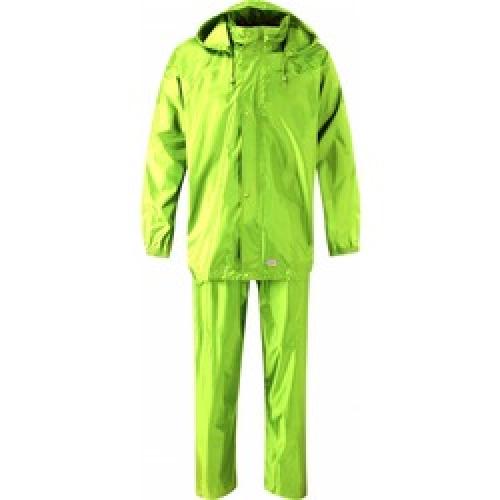 WET SUIT JACKET & TROUSER XXL YELLOW WATERPROOF
Product Code: 41390
This full suit is a fantastically priced, basic level item designed to protect against the elements. It is water resistant to 3000mm. With taped seams throughout & a concealed hood within the jacket collar this is an excellent item for light to medium rain conditions and perfect for outdoor activities as well as work.
100% polyester with PVC water resistant fabric.

Features:
JACKET
Waterproof (3000mm) with taped seams.
Zip fastened front with velcro stormflap.
Concealed hood within the collar.
Elasticated cuffs.
Tail hem with drawcord adjustment.
Two jet pockets.
Mesh buggy lining.
Raglan sleeves.
TROUSERS
Elasticated waist.
Side access to undergarments. & a concealed hood
Stud adjustable ankle width.
Back to Listings