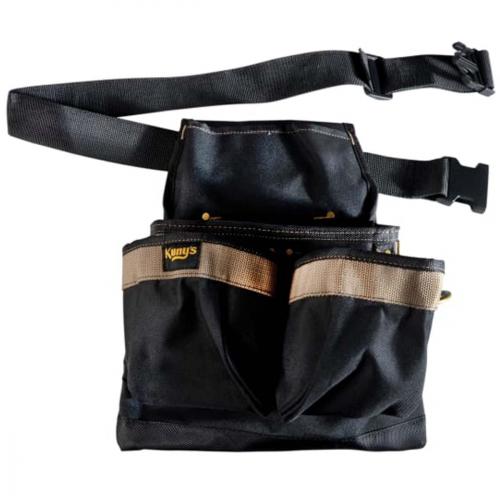 POUCH SINGLE APRON FRAMER NAIL & TOOL POLYESTER AP1836 KUNYS
Product Code: 44023
The Kuny's 5 Pocket Framers Nail and Tool Bag with Polyweb Belt, made from 600D Polyester fabric and 1680D ballistic nylon binding. With speed square holder, metal clip which holds all measuring tape sizes and steel hammer loop.
Four pockets for nails, tools etc with 52mm (2in) wide polyweb belt with a quick-release buckle.
Fits waists sizes: 29 to 46in.
Back to Listings