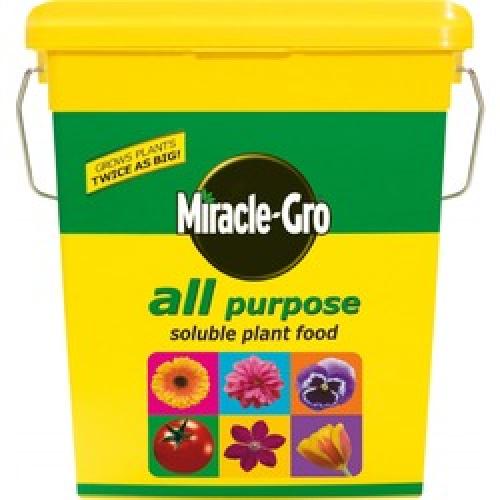 PLANT FOOD 2KG MIRACLE GRO
Product Code: 32801
Miracle-Gro All Purpose Plant Food formula is carefully balanced to provide plants with all the essential nutrients required for optimum growth and flowering.

Key features:
Ideal for all plants indoors and outside whether in pots and containers, hanging baskets, beds borders or the lawn.
Works fast - plants are greener and faster growing within two weeks.
Miracle-Gro helps plants to be more resistant to drought by developing a strong root system.
2kg pack will make up 160 watering cans approximately.
Back to Listings